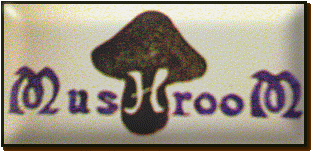 Hilltop Hanover FarmVille
www.hilltophanoverfarm.org
Planted April 9, 2011
Yorktown, NY
Westchester County
The Box is planted at 1271 Hanover Street in Yorktown, NY. Click here for directions.
Click here for a trail map - this box is found on the 1.7 mile blue blazed hilltop loop.
I had originally planned a farmville series, but there were a few really good farmville series within driving distance so I gave up on that idea but I had this cool stamp that platypus 4 had sent me for the series, now finally planted at Hilltop Hanover Farm.
After you park you need to cross the street to the trail head.... to start you take an unmarked trail down to a pond and past some pump house ruins, all on your left...When you come to the blue trail- it goes in both directions... take it left over a wooden bridge. This is a straightforward hike of the blue trail loop, the letterbox can be found near the high point at Moss Rock on the Map. There is a viewpoint here where depending on the season and foliage you can see the silo's of the farm.. right past this point on the blue trail you can find the pictured stump pretty much right on the trail...
Continue on the blue trail until you come to a second kiosk across from a field you can cross the street here to return to the parking area.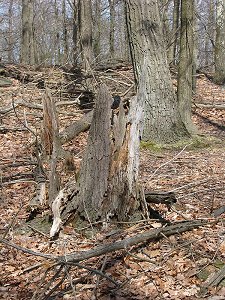 Click for larger image
Record your find at LbNA or AQ.
CYA ON THE TRAIL!!!! :o)